COPPER
K
ennecott Copper Mine
- Concentration Mill No.1
Kennecott Copper Mine
Deep in the Alaskan wilderness there was a copper mining camp in the Copper River Census Area of Alaska. It was established in 1903, when a group of miners discovered rich deposits of copper in the area. The Kennecott Copper Corporation was formed to develop the mine, and a small camp was established to house the workers and their families.

The mine operated until 1938, when it was closed due to declining copper prices and the high cost of transporting ore from such a remote location. The camp was abandoned, and the buildings were left to let nature run its course.

In the 1980s, the National Park Service started a program to preserve the historic structures at the camp, and it was designated a National Historic Landmark in 1986. Today, the Kennecott Mines Historic District is a tourist destination, and visitors can tour the abandoned buildings and learn about the history of copper mining in Alaska.


These photographs were taken in 2010 when the structures were in the process of being stabilized and repaired so that the public may benefit from the site as a historic resource in the future.


Kennecott Copper Mine
- Concentration Mill No.4
Kennecott Copper Mine
- Concentration Mill No.2
Kennecott Copper Mine
- Concentration Mill No.3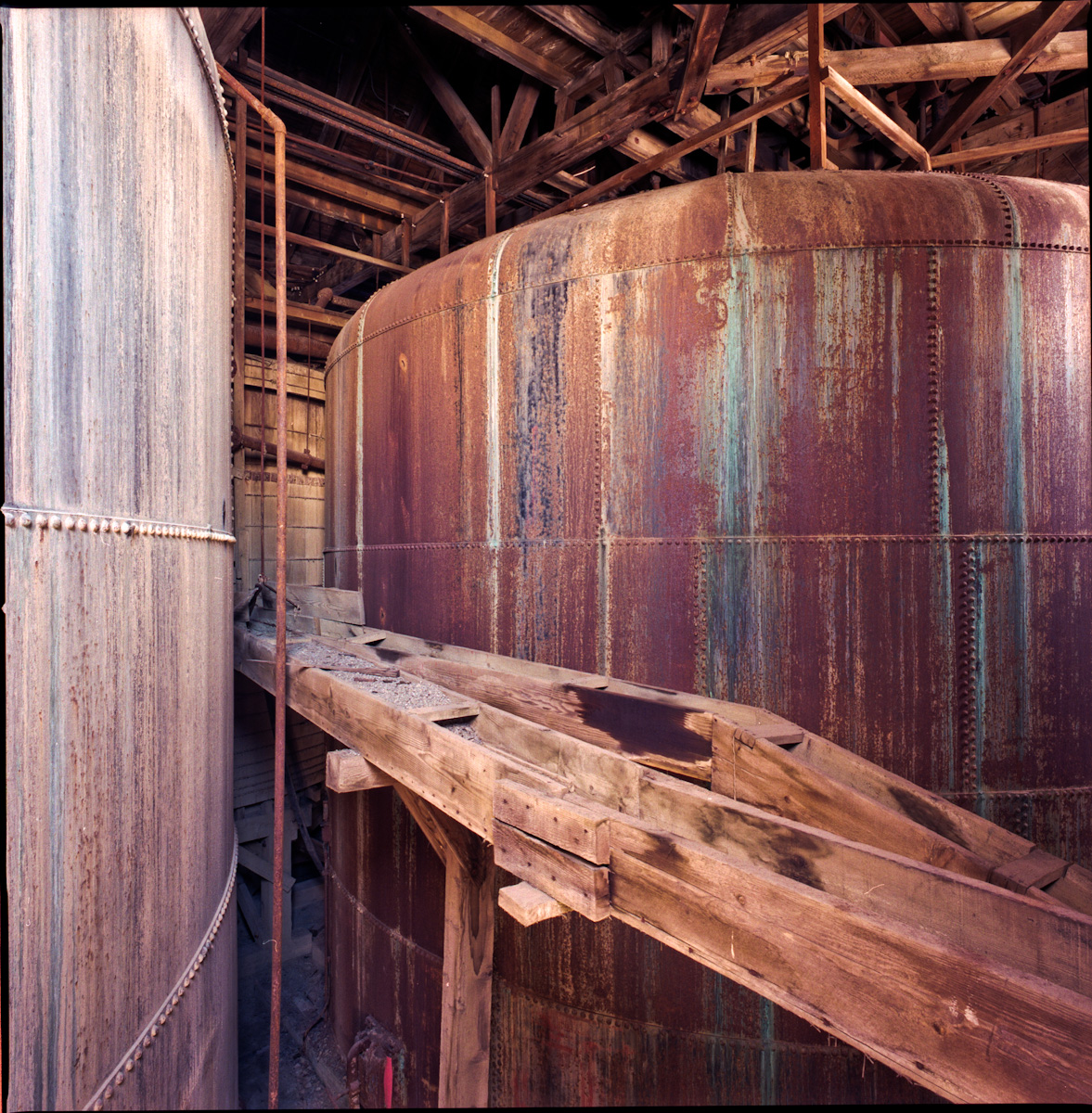 Kennecott Copper Mine
- Concentration Mill No.5
Kennecott Copper Mine
- Concentration Mill No.6
Kennecott Copper Mine
- Concentration Mill No.7
Kennecott Copper Mine
- Concentration Mill No.9
Kennecott Copper Mine
- Concentration Mill No.8
Kennecott Copper Mine
- Amonia Treatment Tanks
Kennecott Copper Mine
- Powerhouse No.1
Kennecott Copper Mine
- Powerhouse No.2
Kennecott Copper Mine
- Powerhouse Boiler
Kennecott Copper Mine
- Powerhouse Compressor No.2
Kennecott Copper Mine
- Compressor
Powerhouse and carpenter shop